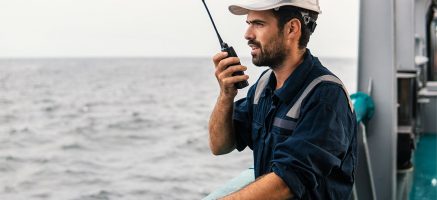 Product code: #0809
$

80.00
Excl. Sales Tax
Description
When you are on board your ship good communication is essential. You must be able to communicate effectively with your colleagues on board, seafarers on other ships and people on shore.
In order to achieve this, the International Maritime Organization (IMO) has adopted the Standard Marine Communication Phrases (SMCP). This course provides you the opportunity to practise structured communications in English to be used on board your vessel.
Course Contents
The course includes the following components.
The need for SMCP
SMCP Rules
Onboard Communication Phrases
External Communication Phrases