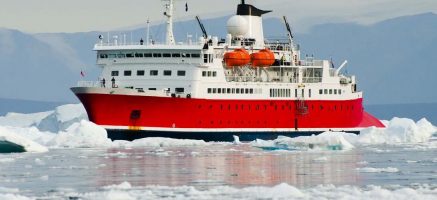 Product code: #6405.1
Version 1
$

700.00
Excl. Sales Tax
Description
All officers in charge of a navigational watch operating within polar waters must be trained and certified, according to Chapter 12 of the Polar Code, taking into account the provisions of the IMO STCW Convention and Code, section A-V/4, paragraph 1.
This course follows guidance from IMO Model Course 7.11 and focuses on preparing qualified deck officers for operations in polar regions, by covering different ice types, manoeuvring in ice, voyage planning and the use of icebreakers. This course also features a built in online simulator, allowing learners to practise their manoeuvring skills in ice, in a safe environment.
WARNING - PLEASE READ BEFORE PURCHASING THIS COURSE
You will not be able to sit the assessment straight after completing this course. At the end of this course you will be given Documentary Evidence.
You must take this to a Marlins Approved Test Centre to take the final assessment under exam conditions.
You will need to pay a separate fee to the Approved Test Centre to take the assessment.
To obtain your final Certificate of Proficiency you will need to submit your documentary evidence to Bahamas Maritime Authority.
What you'll learn
Module 1 - Ice Characteristics 
Module 2 - Regulations and Standards 
Module 3 - Vessel Characteristics 
Module 4 - Manoeuvring in Ice 
Module 5 - Voyage Planning
Module 6 - Icebreaker Assistance
Module 7 - Vessel Performance in Polar Waters 
Module 8 - Crew Preparation, Working Conditions and Safety 
Module 9 - Environment
Prerequisites
As a pre-requisite to take the Marlins 'Ice Navigation In Polar Waters (Basic)' eLearning course, learners shall hold a certificate as master, chief mate or officer in charge of a navigation watch, qualified in accordance with regulations II/1, II/2 and II/3 respectively of the STCW Convention, or equivalent as determined by the national administration. 
 The course is available to all; however the certificate is only valid under the STCW Convention and Code with a valid Certificate of Competency (CoC). 
Regulations
STCW A-V/4-1
Approvals
Bahamas  Maritime Authority (BMA)
Acceptance
Not applicable
Available In Languages
English