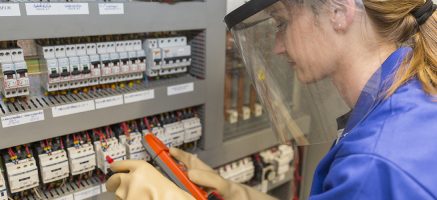 Product code: #6260
$

200.00
Excl. Sales Tax
Description
Ocean Technologies Group are now offering Ex-Basic training developed by ExTek and Seagull Oil & Gas. ExTek is the only CompEx licensed centre in Norway. The CompEx scheme is the global solution for validating core competency of employees and contracted staff working in Ex areas. All the e-learning material in this course is developed by experienced practitioners that have worked in the field for years.
This course was developed as a direct response of the need to increase specific knowledge of electricians, automation engineers and managers of what dangers explosive atmospheres constitute and the protection systems that are put in place to reduce the hazards. The course will provide participants with in-depth understanding of electrical installations in hazardous areas to enable them to carry out installation and maintenance work in a safe and professional manner. Candidates will become familiar with the contents of the international Ex regulations, standards and guidelines.
On completion of this course you will receive a Certificate of Completion from Ocean Technologies Group, powered by Marlins, Seagull and Videotel.
What you'll learn
Understand that gasses can cause an explosive mix
Know the general principles of explosion protection
Know of the dangers of working in hazardous zones
Know how and why hazardous zones and gasses are separated into different groups
Know the requirements set forth in standards to reduce the likeliness of an explosion
Know the different protection concepts
Understand how to read the data found in standards and how to apply them
Know what is required for inspecting and necessary maintenance or repairs on equipment in Explosive areas as described in STCW Table A-III/6
Course Contents
The course includes the following components.
Module #8561 - Ex-Basic: International Edition
Module #8562 - Ex-Basic: International Edition
Module #8563 - Ex-Basic: International Edition
Module #8564 - Ex-Basic: International Edition
Module #8565 - Ex-Basic: International Edition
Module #8566 - Ex-Basic: International Edition
Module #8567 - Ex-Basic: International Edition
Supporting Material
Download below:
Prerequisites
There are no pre-requisites for this course
Regulations
This course is made with reference to STCW regulation III/6 Table A-III/6, standards IEC/EN 60079-14 and IEC/EN 60079-17
Approvals
Not applicable
Acceptance
Not applicable
Available In Languages
English