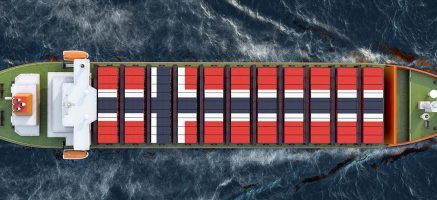 Product code: #6160
$

1,265.00
Excl. Sales Tax
Bulk purchase discounts
Register / log in to your account to see any bulk purchase discounts
Description
In accordance with Norwegian maritime law, all officers must be familiar with Norwegian legislation. For the master, this requirement shall be documented by successfully completing training. This course is approved by the Norwegian Maritime Authority to cover the requirement for training on Norwegian legislation.
This course is mandatory for non-Norwegian Masters serving on NIS and NOR ships in accordance with Regulation 687, § 1-5 of 9th May 2003 concerning qualification requirements and certificate rights for personnel on board Norwegian ships, fishing vessels and mobile offshore units.
On completion of this course you will receive a Documentary Evidence from Ocean Technologies Group, powered by Marlins, Seagull and Videotel.
Please note:  The assessment part of this course must be completed onboard ship or onshore in the offices of a registered shipping company or maritime institution. The Master/senior officer onboard or a senior official onshore must sign and stamp your application form to verify they have directly supervised your eLearning assessment(s). For Flag approved courses, please refer to the 'approvals' section below for further information.
What you'll learn
The structure of the Norwegian Maritime Authority
The structure of the Norwegian Ship Control
The structure of the EXCERPTS FROM THE NORWEGIAN PASSENGER AND CARGO SHIP LEGISLATION, ETC.
Protection and Environment work in relation to the ISM Code with regard to Section 6 and Section 9.
National Acts
National Regulations
Course Contents
The course includes the following components.
Module #4150 - Norwegian maritime rules and regulations
Workbook - Norwegian Maritime Rules And Regulations
Prerequisites
There are no pre-requisites for this course
Regulations
This training course is in accordance with STCW Regulation I/10.2, Regulation of 22.12.2011, no. 1523
Approvals
Norwegian Maritime Authority (NMA)
Acceptance
Not applicable
Available In Languages
English