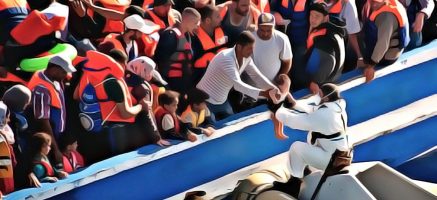 Product code: #0811
$

100.00
Excl. Sales Tax
Description
Post Traumatic Stress Disorder (PTSD) is a condition brought on by witnessing to or being involved in a traumatic or violent event. PTSD can also result from concussion or 'mild traumatic brain injury'. 
The condition of PTSD differs from stress or anxiety. Not everyone who experiences trauma will develop PTSD: symptoms of trauma may not appear for months or even years after the event and PTSD requires specific medical diagnosis and targeted intervention by trained health professionals.
In this eLearning module, you will learn about PTSD through a case study of a seafarer who survived a brutal pirate attack. He describes his ongoing recovery from PTSD and encourages seafarers to talk about their experiences of mental health generally.
You will also learn about the signs and symptoms of PTSD and find guidance on support available to seafarers who believe they may be suffering from PTSD.  
Suitable for all seafarers, including cadets and marine hotel personnel regardless of seniority, nationality, department, vessel type, rank or experience.
Course Contents
The course includes the following components.
Chapter 1 - Signs and Symptoms of PTSD
Chapter 2 - Living with PTSD
Chapter 3 - Recognising PTSD
Chapter 4 - PTSD Support Options
Chapter 5 - Raising Awareness of PTSD
Prerequisites
There are no pre-requisites for this eLearning title
Regulations
Not applicable
Approvals
Not applicable
Acceptance
Not applicable
Available In Languages
English