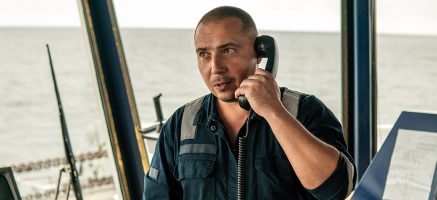 Product code: #6222
$

300.00
Excl. Sales Tax
Description
Wärtsilä SAM Electronics is a major producer of ECDIS and integrated bridge systems, for all types of vessels. This CHARTPILOT training is suitable for CHARTPILOTs either standalone or as part of an integrated bridge system. It covers CHARTPILOT versions: 93xx and 1100 ECDIS. This module aims to train navigators in the practical use of the CHARTPILOT ECDIS, and satisfy the requirement for ECDIS familiarisation.
This course can be done under supervision onboard or at the office in accordance with our course procedures.
On completion of this course you will receive a Certificate of Completion from Ocean Technologies Group, powered by Seagull.
What you'll learn
Recognise the menu structure and operation of the ECDIS
Identify track monitoring methods
Identify the functions of the ECDIS
State the meaning of common alarms
Identify chart monitoring methods
Identify the settings on a chart display
Identify track planning methods
State the process of managing charts and licenses
Course Contents
The course includes the following components.
#4015 - SAM Electronics ECDIS
Supporting Material
Download below:
Prerequisites
There are no pre-requisites for this course
Regulations
Approved by Wärtsilä SAM Electronics as CHARTPILOT ECDIS equipment specific training.
Approvals
Wärtsilä SAM Electronics
Acceptance
Not applicable
Available In Languages
English