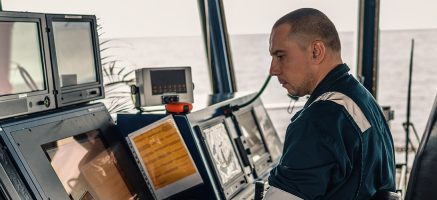 Product code: #6211
$

300.00
Excl. Sales Tax
Description
One of the challenges the shipping industry faces today is the multiple number and types of ECDIS systems in the marketplace. OTG, powered by Seagull, has developed a great and easy way to become familiar with the Consilium ECDIS type, required by all navigating officers before they take up watchkeeping duties.
This course can be done under supervision onboard or at the office in accordance with our course procedures.
On completion of this course you will receive a Certificate of Completion from Ocean Technologies Group, powered by Seagull.
What you'll learn
Be able to switch on and set up a Consilium ECDIS correctly
Confirm that the ECDIS is fully operational
Access the menu system and man-machine interface
Use the ECDIS to passage plan effectively
Chart display and management
Course Contents
The course includes the following components.
Module #4011 - Consilium ECDIS
Supporting Material
Download below:
Prerequisites
There are no pre-requisites for this course
Regulations
Consilium has approved e-learning module # 4011 – Consilium ECDIS as product specific ECDIS familiarization for Consilium ECDIS users
Approvals
Consilium
Acceptance
Not applicable
Available In Languages
English