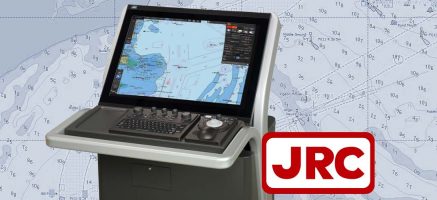 Product code: #6214
$

300.00
Excl. Sales Tax
Description
An effective way to get a course diploma for the JRC ECDIS system! One of the challenges the industry faces is the multiple number of ECDIS system and types available in the market. Seagull has developed a great and easy option that will solve a lot of logistics for you as a company. This course can be done onboard or at the office, and the course consists only of one e-learning module and a small procedure.
Seagull has developed a type specific ECDIS distance course for JRC ECDIS together with Japan Radio Co., Ltd. (JRC).
On completion of this course you will receive a Certificate of Completion from Ocean Technologies Group, powered by Seagull.
What you'll learn
Switch on and set up a JRC (JRC JAN-7201. 7201S, 9201 and 9201S) ECDIS correctly
Confirm that the ECDIS is in fully operational status
Access the menu system and man-machine interface
Effectively use the ECDIS to passage plan
Manipulate charts and other information on the ECDIS
Course Contents
The course includes the following components.
Module #4020 - JRC ECDIS, models JAN-7201, 9201 and 'S' series
Supporting Material
Download below:
Prerequisites
Generic ECDIS Certificate, in accordance with IMO model course 1.27
Regulations
This course has been approved by the manufacturer Japan Radio Co., Ltd. (JRC) as Equipment Specific training on JRC JAN-7201. 7201S, 9201 and 9201S
Approvals
JRC
Acceptance
Not applicable
Available In Languages
English