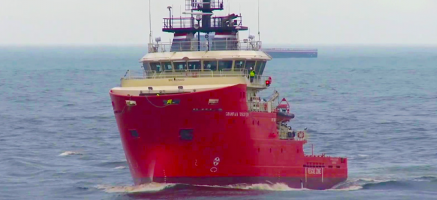 Product code: #6380
$

200.00
Excl. Sales Tax
Description
In the wake of the 2010 Manila amendments to the STCW Convention and Code, Ocean Technologies Group (powered by Videotel) in conjunction with The Dynamic Positioning Centre, present this Dynamic Positioning (DP) Basic Training course.
This introductory level course is recommended to those requiring a basic knowledge of the principles and practices of DP and offshore operations, regardless of position or rank. The course also provides the underpinning knowledge required by seafarers intending to complete The Nautical Institute Dynamic Positioning Induction course.
On completion of this course you will receive a Certificate of Completion from Ocean Technologies Group powered by Marlins, Seagull and Videotel.
What you'll learn
DP system architecture
Operational Procedures
Basic Principles of DP
Risk Considerations
On completion of the course candidates should have a sufficient understanding of the principles and practice of dynamic positioning and be able to make informed judgements about DP issues and situations they may encounter in their day to day work.
Considerations
DP Modes of Operation
Course Contents
The course includes the following components.
Module #471.01 Dynamic positioning, Introduction to Dynamic Positioning
Module #471.02 Dynamic positioning, Systems
Module #471.03 Dynamic positioning, Thrusters and Propellers
Module #471.04 Dynamic positioning, Power Systems
Module #471.05 Dynamic positioning, UTM Projection
Module #471.06 Dynamic positioning, Sensors
Module #471.07 Dynamic positioning, Position Reference Systems (PRS)
Module #471.08 Dynamic positioning, Using PRS Data
Module #471.09 Dynamic positioning, Modes
Module #471.10 Dynamic positioning, Operating Procedures
Module #471.11 Dynamic positioning, Capabilities
Module #471.12 Dynamic positioning, Operations
Module #471.13 Dynamic positioning, Risk Considerations
Module #471.14 Dynamic positioning, Assessment
Supporting Material
Download below:
Prerequisites
A basic knowledge of shipboard operations is recommended
Regulations
• The Nautical Institute's Dynamic Positioning Training Standard
• The STCW Code, section B-V/f.
Approvals
Not applicable
Acceptance
Not applicable
Available In Languages
English