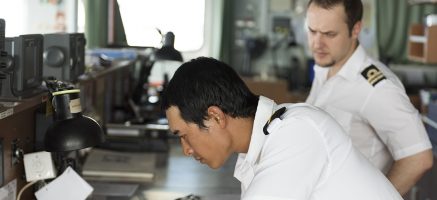 Product code: #6200
$

200.00
Excl. Sales Tax
Description
The Maritime Labour Convention, 2006 or MLC 2006 has become the "fourth pillar" of the international regulatory regime for quality shipping. MLC 2006 brings together minimum standards for a safe and secure workplace and fair terms of employment. MLC 2006 also secures decent working and living conditions and health protection. Therefore it is important that Junior Officers and Ratings onboard have knowledge of the Convention relevant to their role, and can assist in maintaining compliance with the Convention onboard.
The International Labour Organisation has now adopted the Maritime Labour Convention and all ships greater than 500 tons, engaged in international trade that are bound by the Convention must hold a Maritime Labour Certificate documenting their compliance. This course provides an outline of MLC 2006 and what this means for seafarers onboard.
On completion of this course you will receive a Certificate of Completion from Ocean Technologies Group, powered by Marlins, Seagull and Videotel.
Course Contents
The course includes the following components.
Module #0197 - Familiarisation with the Maritime Labour Convention (MLC 2006)
Supporting Material
Download below:
Prerequisites
There are no pre-requisites for this course
Regulations
MLC 2006
Approvals
Not applicable
Acceptance
Not applicable
Available In Languages
English