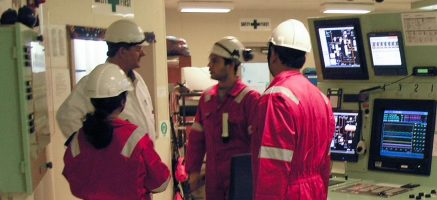 Product code: #4058
$

0.00
Excl. Sales Tax
Bulk purchase discounts
Register / log in to your account to see any bulk purchase discounts
Description
Seafarers face unique working conditions which can put them under a lot of stress, with fewer opportunities for relief than they would be likely to find on land.
Our Seafarers' Mental Health and Wellbeing module focuses on the positive things seafarers can do to help themselves and their fellow crew members.
This eLearning module, produced by Videotel in partnership with the International Seafarers Welfare and Assistance Network (ISWAN), explores what seafarers can do to improve their mental health and wellbeing so that they can deal better with the challenges of life onboard.
If you require a certificate for this course, there will be an administration fee of USD50 per certificate. To obtain a certificate, please send your request to: courses@oceantg.com
What you'll learn
To be aware of the impact that mental health and wellbeing issues can have on individuals and the importance of actively working towards enhancing them
To know how to improve mental health and wellbeing using practical tools and strategies
To know how to find appropriate shore support when needed
To be able to recognise signs of mental health problems or when people might be finding it difficult to cope and to know what to do about it
Course Contents
The course includes the following components.
Module #4058 - Seafarer's Mental Health & Wellbeing
TARGET GROUPS

Engine – Management
Electric – Operational
Deck – Operational
Electric – Support
Engine – Operational
Engine – Support
Deck – Support
Deck – Management
Electric – Management