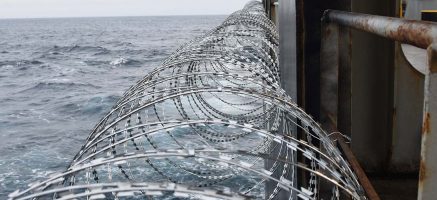 Product code: #6411
Version 1
$

100.00
Excl. Sales Tax
Description
Este curso é destinado a marítimos que trabalham a bordo de embarcações que não têm tarefas específicas de segurança.
Ele é destinado a proporcionar aos tripulantes o conhecimento necessário para reforçar a conscientização sobre segurança marítima reconhecendo ameaças à segurança e compreendendo a necessidade de métodos de manutenção da conscientização de segurança e vigilância.
Neste curso, você verá:
política de segurança marítima
responsabilidades de segurança
identificação e reconhecimento de ameaças, e resposta a elas
ações de segurança do navio
preparação, simulados e exercícios de emergência.
What you'll learn
maritime security policies
security responsibilities
threat identification, recognition and response
ship security actions
emergency preparedness, drills and exercises.