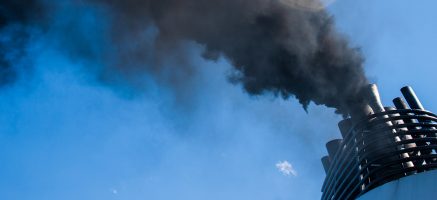 Product code: #6131
$

200.00
Excl. Sales Tax
Description
On January 1st 2020 a new regulation concerning low Sulphur content in fuel came into force. To be able to comply with the new regulation many ships must either install an exhaust gas treatment plant (scrubber) or burn low Sulphur fuel which require some operational changes to their machinery.
The Low sulphur operation course has been developed to focus on operational challenges related to switching between high and ultra-low sulphur fuels. Switching between high and ultra-low sulphur fuels has become a reality for many vessels trading in and out of emission control areas (ECAs). After 1 January 2015 a vessel operating in an emission control area can not use fuel with a sulphur content exceeding 0.10%. Due to very different properties of high and ultra-low sulphur fuels this can lead to both economical and operational challenges for the affected vessels while failure to comply with the regulations could result in vessel detention or prosecution.
This course is intended for engineering officers and ratings onboard ships using fuel oils with different sulphur content. On completion of this course you will receive Certificate of Completion from Ocean Technologies Group, powered by Marlins, Seagull and Videotel.
Please note:  The assessment part of this course must be completed onboard ship or onshore in the offices of a registered shipping company or maritime institution. The Master/senior officer onboard or a senior official onshore must sign and stamp your application form to verify they have directly supervised your eLearning assessment(s). For Flag approved courses, please refer to the 'approvals' section below for further information.
What you'll learn
The objective is to provide competence and enhance the knowledge of low sulphur operation onboard vessels both operating inside and outside Emission Control Areas.
Course Contents
The course includes the following components.
Module #0417 - Low Sulphur fuel operation
Workbook - Low Sulphur Operations
Supporting Material
Download below:
Prerequisites
There are no course prerequisites.
Regulations
MARPOL Annex VI Regulation 14
Approvals
Not applicable
Acceptance
Not applicable
Available In Languages
English